PhDr. Jan Holeyšovský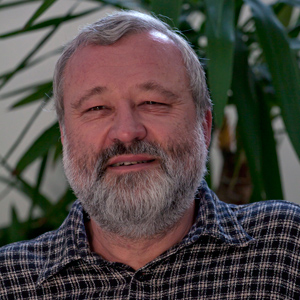 psychologist and psychotherapist
supervisor (ČIS)
cell phone: +420 603 417 991
Direct payments only
"Every person has a power to find his or her unique way to fulfill his or her best potentialities and overcome life obstacles. My aim in psychotherapy is to be efficiently helpful to my client in the effort to find this way."
Psychologist with erudition and experience in PCA psychotherapy and counseling, group dynamics and organization development. Experienced with work in different cultures, fluent in English.
Founding member and a former president of PCA Institute, Praha (NGO providing PCA psychotherapy).
Consultant for Organization Development and Leadership
Treatment provided:
Individual psychotherapy and counseling
Group psychotherapy
Pair therapy and counseling
Life and managament coaching
Team coaching and Supervision
Qualification in psychotherapy:
1974 - 1979 Studies of psychology at Charles University in Prague
1986 - 1989 Intensive training in group psychotherapy
1990 - 1994 European learning and training program in Person Centered Approach in Psychotherapy and Consulting, guaranteed by Person Centered Approach Institute - International, in Lugano, Switzerland.
since 1994 Training therapist and supervisor in PCA Institut Praha
since 2010 Chairman of the board of Baobab o.s.
since 2011 Member of  the board of Czech Institute for Supervision (ČIS)
Founder and executive director of Almakon s.r.o.
---